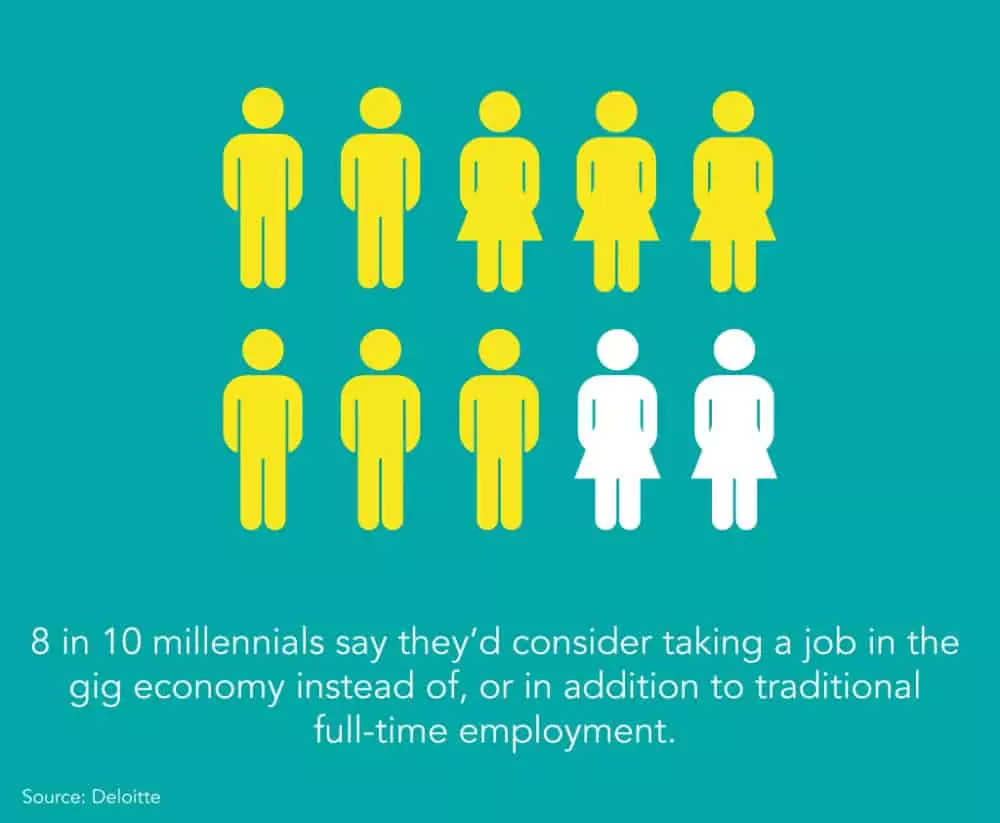 As inflation rises, more people are seeking ways to increase their income. But, with just so much time in the day, there won't be much time left over from your 9 to 5 to build your side business.
As a result, many people have turned to various forms of passive income. Continue reading for our top suggestions for passive income ideas in India and some helpful advice to get you started.
Passive income is money you make without having to perform a lot of "active" work to keep it. In essence, you may complete most of the work upfront and put in some extra effort to make money.
Although it may appear to be easy money, most effective passive income concepts result from hard work: growing an audience, optimising paid advertisements, and providing a fantastic experience and a competitive product.
How to create passive income?
Passive income is a recurring income obtained without working for an employer or doing a job. It does not necessitate active employment in which you are compensated for a completed service. Rent vs. wages is another way to look at passive vs. active income.
Once you've made the first investment — time, money, and energy — passive income requires little effort to sustain – you are paid for owning things. Your passive income can even generate its funds, such as compound interest from your assets.
Online passive income ideas in India
Start a dropshipping store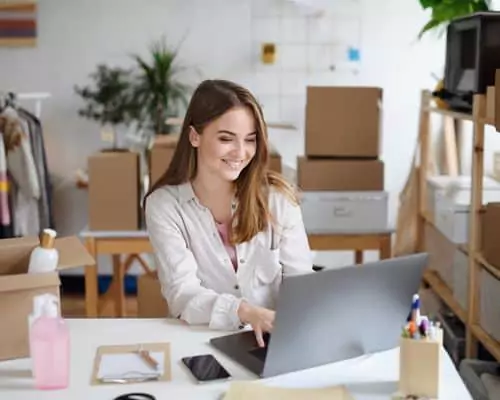 Dropshipping is one of the most successful forms of passive income. Dropshipping allows you to identify popular items on marketplaces and sell them to buyers worldwide. Fill your online store with products from numerous dropshipping areas, such as fashion, home décor, and beauty.
The beauty of dropshipping is that you can construct your own business and charge whatever you want for the items. Indeed, of all the passive income options on our list, dropshipping gives you the maximum control over your margins.
If you're still unaware of dropshipping, it's a business model in which you sell a product to a consumer, but the manufacturer stores, packages, and ships the product on your behalf. Dropshipping gives you access to millions of items that you may sell in your store. 
Some dropshipping companies allow you to hand-pick your product photos, update item descriptions, and give your business a customised feel so that customers like shopping with you.
Want to start your dropshipping store? Check out Qikink's dropshipping services and sign up today.
Build a print-on-demand e-commerce business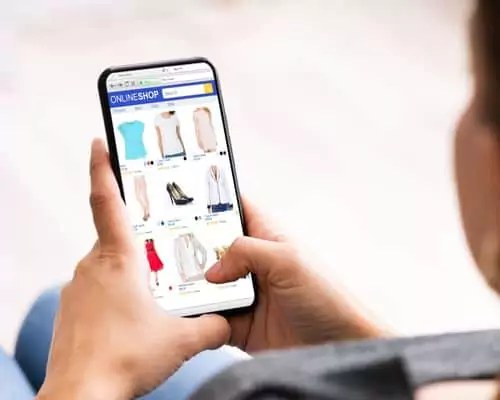 Print-on-demand may be a viable passive revenue stream and a way to commercialise your creativity if you're an artist, designer, or business. Working with suppliers to personalise white-label products such as t-shirts, posters, backpacks, or books and selling them on a per-order basis is what it entails.
You only pay for the product when you sell it, similar to drop shipping. There is no need for bulk purchases or inventories. Print-on-demand stores are a wonderful source of passive revenue because:
You can build things rapidly and sell them in minutes.

Your supplier handles shipping and fulfilment.

You can automate numerous marketing and sales procedures once your store runs.
You may rapidly manufacture products to sell in your online e-commerce store using a print-on-demand firm like Qikink. Print-on-demand is a straightforward, low-risk passive revenue source that can be set up quickly.
Become an affiliate marketer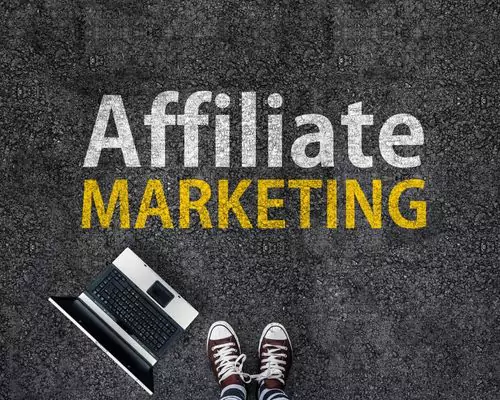 Affiliate marketing is recommending a product or service to a target market. It's a terrific way to generate passive money since you get paid whenever someone clicks on your referral link and purchases the suggested goods or services.
Affiliate marketing is popular among online entrepreneurs for several reasons:
It's simple to put into action. You will just be in charge of marketing. The company will create items and fulfil requests.
It carries little danger. Joining an affiliate programme is free. You can sell existing gains without making any initial financial commitment.
 You'll need to develop traffic sources so more people click on your links. Once it is in place, you may make commissions rather passively.
It's expandable. Typically, affiliate marketers do not employ qualified staff. You may offer new items to an audience and establish campaigns while your previous work continues to generate revenue in the background.
Earning money through affiliate marketing may be a profitable method to diversify your business's revenue streams. It only costs you your time. After putting in the time, you may reap the benefits indefinitely.
Create and sell online courses
Educators may now offer courses online more easily than ever before. Whether it's marketing, drawing, or business, you may produce and sell pre-recorded courses with little restrictions. Online courses, like digital products, may be sold frequently without inventory or stock, providing passive income.
Teaching online needs an initial time investment. You must outline your course, record it, and generate digital tools such as templates for students to take with them.
What's the best part? You don't need any design or coding abilities to start a blog. A blog may be up and running quickly with a content management system and hosting service like Shopify.
You'll need to invest time in developing an SEO marketing plan and writing and promoting content. Still, your efforts will be rewarded: the return on these passive income investments may be up to $30,000 per month, depending on how you monetize your blog.
Building a blog requires some effort. However, if you develop great material and market it throughout your platforms, you will establish a large enough following to provide a considerable income stream.
Starting a blog can be a tough challenge, but the blogging business model is growing increasingly popular as a passive revenue source. You don't have to be an internet celebrity to make money online. All you need to do is locate your audience on one or two networks and direct them to your website.
Investing in stocks is another way to generate money quickly. You should pass on this money-making opportunity if you aren't an expert at choosing stocks. While it has the largest potential benefits, it can also result in financial loss if you are unskilled.
When investing money, most individuals commit the mistake of thinking in terms of the short term rather than the long term.
The purpose of stock investment is to diversify your portfolio while reducing risk. This may be accomplished through investing in mutual funds, exchange-traded funds (ETFs), and high-dividend companies, which provide income gradually over time. To begin investing in the stock market, you must create and fund a brokerage account with a reputable financial institution.
You may rent out an additional room in your apartment to someone for a set period if you have one. Platforms such as Airbnb will link you with people seeking their next adventure. Airbnbs are chosen since they are generally less expensive than hotels, which means you can earn more passive money by offering your spare space on Airbnb.
It's important to note that becoming an Airbnb host needs some upfront effort. You may need to refurbish or decorate your room before advertising it for sale. You may make it completely passive by hiring a part-time property manager to develop listings and maintain your homes. However, remember that they will impose a monthly fee ranging from 8% to 10% of the monthly rent received.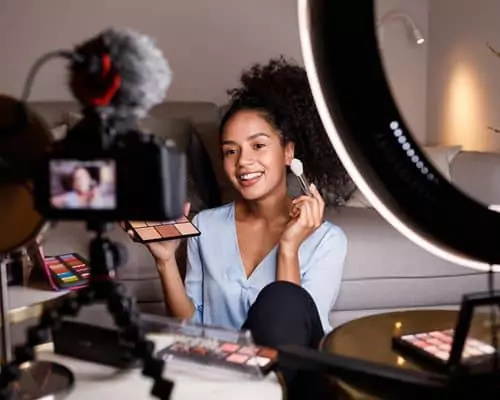 Creating a personal brand might also assist you in making money online. While celebrities, musicians, and sportsmen may appear to be the most powerful influencers, remember that even small-scale influencers may make more money now than they did a few years ago.
To become an influencer, you must first build a significant following. What are the best platforms to start with? TikTok and Instagram. Some of the most powerful non-celebrity influencers generally got their start on these platforms. If you want to establish a large Instagram audience, you should look into ways to obtain more Instagram followers.
Influencer marketing is a rapidly expanding sector: the worldwide influencer marketing industry was valued at $9.7 billion in 2020 and is predicted to increase to $13.8 billion by 2021.
You may charge for sponsored posts, open your online store and sell things, include affiliate links in your bio, sell your images, sell advertisements on your podcast, produce and sell gear, be paid to present at events, and more to earn money as an influencer.
While mega-influencers with millions of followers still exist, there is a rising trend towards micro-influencers (influencers with 10,000 to 100,000 followers) with more narrow audiences and are perceived as more real.
If you are a full-time photographer or own a high-quality camera, you may earn a passive income from photography by selling images online. Pexels, Shutterstock, and other online media sources will pay for high-quality photographs and videos.
Unlike many of the other passive income ideas on our list, photography is a service-based company that often pays you for your time. To make money with photography, you must be there at an event or session, which may be exhausting even if you're making a fortune after a while.
Peer-to-peer lending is when you lend money to someone else, and they repay you with interest. Peer-to-peer lending is available on a variety of sites, including Prosper.
According to Transparency Market Research, the global peer-to-peer lending market was valued at $67.93 billion in 2020 and is predicted to increase at a compound annual growth rate of 29.7% from 2021 to 2028, reaching $558.91 billion by 2028.
This kind of passive income has a minimal risk of the borrower defaulting on their loan. Thus, it is best to lend in small quantities you are comfortable with.
Sell on Amazon Marketplace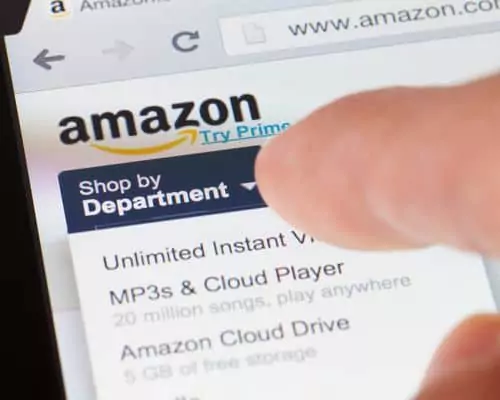 There are several methods to get passive money on Amazon. With third-party Amazon sales, you may sell things without dealing with sales, shipping, or consumers directly, and you can access millions of Amazon customers.
You can develop a company with Amazon's e-commerce marketplace, but it will require upfront labour, time, and dedication before it can yield passive money. You may also buy an established Amazon FBA firm, which is easier.
When you buy an Amazon FBA firm, most of the grunt labour is already done. If the seller has already built revenue-generating goods, you only need to concentrate on refining the FBA business to your satisfaction.
Passive income ideas for students
English tutoring platforms can help you locate online tutoring employment. Open English, an online platform that allows non-native English speakers to study and practise the language using a mobile app, is one of the most popular.
Because English is still one of the most commonly spoken languages in the world, there is a high need for those who are willing and capable of teaching it. To become an online English teacher, you must first be fluent in English and the native language of the pupils you will be educating.
Spanish, Russian, and Portuguese are among the languages supported by Open English.
Whales English, another popular platform, focuses on teaching English to Chinese students. To become a Whales English tutor, you must pass a background check and demonstrate your abilities.
YouTube is a never-ending source of passive revenue. From sponsored videos to ad money, your YouTube channel may provide you with ongoing cash.
If you have a talent for video creation and are known to be charismatic, you may monetise your people skills on YouTube. Creating a YouTube channel and regularly posting videos can allow you to gain views, get followers, and eventually create an audience to whom you may market.
The key to building a successful YouTube channel is to provide content regularly for an extended period. Ensure that every video you submit is well-made and relevant to the audience. If you stay with it long enough, you'll start reaping passive income's benefits.
If you are always caught up in drama and excitement, you should take out your phone and record it. This can help you generate some passive money. According to the most recent video marketing statistics, people are infatuated with video content. Therefore, you should be able to find an audience for your movie.
Why? You may sell the video to a news website. And if the video is successful, you may earn money consistently for weeks, months, and even years. Of course, the simplest participation method is to attend public events such as protests, marches, and festivals.
There will be possibilities to sell your material wherever there is disagreement. Companies will pay you to generate viral videos and provide a portion of total revenue if you're adept at generating engaging material.
You may feel stuck regarding this money-making notion if you're not a developer. However, you may engage someone with programming abilities to create an app for you. Toptal will link you with many app developers eager to collaborate with businesses to realise their concepts.
When monetizing your software, adding it to Google Play and the App Store is your best choice. And contrary to popular belief, having a free app can help you generate more money than having a premium app. You may generate money by adding adverts or premium features to a free app. Because the free software will attract more users, it will be easier to upsell them.
All you need to do is develop a unique app concept, define your target demographic, and design a brand image for your product. The programmer you employ will handle the development side of things.
We like this passive income option since it takes no money to start. Simply compose your eBook, use a free publishing tool to publish it, and select your pricing. Even if you only charge a dollar or two for your eBook, you will begin making a handsome passive income if it is useful.
If you have knowledge or skill in a certain field, you may earn a good passive income by writing and releasing an eBook (or developing other digital goods) on the subject. Again, writing the eBook will take time, but Kindle Direct Publishing makes it extremely simple to publish, advertise, and sell your eBook.
Earning referral or affiliate commissions through marketing products or services
Business Insider reported that U.S. companies spent approximately $5.9 billion on affiliate marketing campaigns in 2018.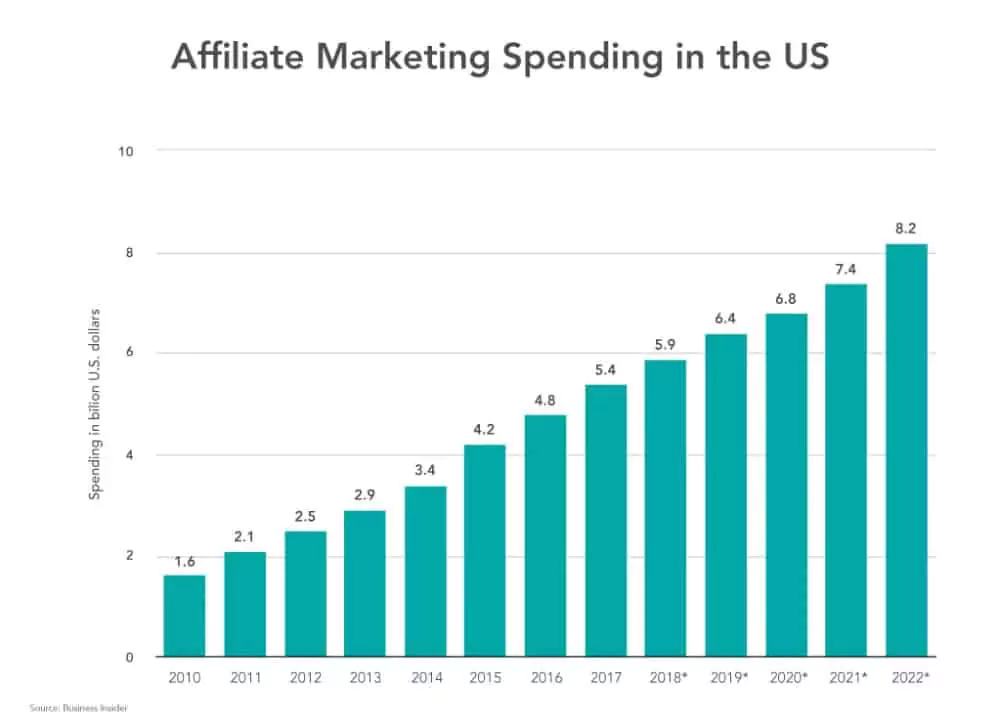 Affiliate sales are a type of passive revenue created when someone purchases after clicking on a link or entering a referral code that you have published on your website, blog, video, or podcast. You will often be paid a set commission rate or a percentage of your purchase total.
Affiliate links may be found for almost any product or service. From product reviews to software evaluations, you get passive revenue. Affiliate programmes are very competitive, and success requires high-quality and continuous content development.
Sell used apparel and accessories
This is one of the best passive income ideas for students. You most certainly have clothes you haven't worn in a year and have no plans to wear again. Why not sell them instead of letting them occupy your closet?
There are several websites where you may sell your old fashion things, whether clothing, purses, or shoes. Poshmark, Refashioner, and ThredUp are just a handful of online marketplaces where you may sell clothing for cash.
You might earn money online by selling on several sites. If you want to drive offline sales, you may utilise Facebook buy and sell groups in your town to connect with individuals online and sell products in person.
Start an online community
People who want to develop in their jobs or businesses will pay a premium to access unique networking opportunities and material. Smart and socially conscious entrepreneurs are seizing this opportunity by forming networks of like-minded people.
Members can access a private group where they may ask questions and network with others in return for a monthly fee. Some communities also provide extra benefits such as special online events, group coaching sessions, gift bags, and more.
This is your chance if you have a talent for community building. Create a community on a site such as Facebook. Set up a private Slack workplace and charge users a monthly subscription to access it.
You may create an account on a survey business's website, enter your information, and the company will send you survey invitations if you qualify for their market research studies.
Market research and consulting organisations regularly conduct surveys to give their clients market data. These businesses require honest responses to surveys to extract information for their clientele.
Survey Junkie, Opinion Outpost, and OneOpinion are three of the most popular survey aggregators.
Creating a passive income stream is a good idea for everyone. Extra cash makes things simpler no matter where you are in life. You'll have no shortage of possibilities to generate money with little effort if you use these passive income strategies. 
If you have any other ideas to generate income with minimum effort, do let us know in the comments below. 
Happy Selling!
Frequently Asked Questions
With over 6+ years of experience in the industry, Ayushi excels in building strong customer relationships and guiding clients toward growth as a Brand Partnership Manager. She enjoys sharing her experience in her content.