Performance marketing and digital marketing are two distinct ways to reach your target audience. Both these terms are used together or interchangeably. Post-pandemic, the consumer's buying behaviour and how to promote a product to reach potential customers have changed.
If you lack information about your customers even after spending hundreds of thousands on marketing, you are probably not tracking your performance in marketing. 
Fret not! This article will help you get fruitful results from clicks to conversions in marketing efforts. Stick to it till the end to grasp some tips and tricks.
Performance marketing meaning
Performance Marketing Association define Performance Marketing as:
"Performance Marketing is a comprehensive term that refers to online marketing and advertising programs in which advertisers (a.k.a., "retailers" or "merchants") pay marketing companies (a.k.a, "affiliates" or "publishers") when a specific action is completed; such as a sale, lead or click."
Let's understand this better.
What is performance marketing?
As a retailer or, let's say, marketer of your company, you want to put your product or service in front of the audience. And to do this job, you run an ads campaign. 
You pay based on how well the campaign works using performance marketing.
For instance- You pay when your ad reaches a user, or the user clicks on the ad or makes a purchase,  
Unlike traditional marketing campaigns like getting your ad printed in a newspaper or a pamphlet, performance marketing is a modern way of promoting your product or service to the customers. 
In traditional marketing, you pay and invest money to get ads printed without being assured of gaining leads. 
But in performance marketing, you only pay when there are results.
How does performance marketing work?
There are two core sides to performance marketing 
One who owns the audience 

A marketer or retailer who wants to reach that audience. 
To reach that audience, the marketer pays a certain amount to the platform (like Facebook) that hosts the marketing efforts in front of the audience. So every time a user clicks on the ad, the marketer has to pay for it.
Performance marketing is a digital marketing approach that provides specified, measurable business objectives. Performance marketers use this technique to reach their target audience and achieve their specific business goals through results-driven campaigns.
It is how performance marketing work in general. However, remember that this may vary depending on the platform you choose to run a campaign. We will go deeper into the strategies in the article later.
How do you measure performance marketing?
ROIs are at the core of performance marketing because every activity can be recorded and evaluated against key performance indicators (KPIs). These essential measures, whether clicks, page views, or sales, are necessary for measuring and improving performance.
Collecting more data and insights will help you optimize your performance in your next ad cycle.
Below, we've listed some of the most regularly used indicators and KPIs to help you understand performance marketing pricing.
1. Cost Per Click (CPC)
Advertisers pay a cost per click (CPC). Based on the number of times their ad is clicked. It is an effective method of increasing traffic to your website.
2. Cost Per Impression (CPM)
Impressions are just views of your advertisement. With Cost Per Impression, you pay for every thousand views. For example, if 20,000 people view your ad, you'd spend your base rate multiplied by 20. 
3. Cost Per Sale (CPS)
CPS charges you only when you make a sale prompted by an advertisement. This approach is also widely employed in affiliate marketing. 
4. Cost Per Lead (CPL)
CPL is similar to cost per sale; you pay when someone registers for anything, such as an email newsletter or webinar. CPL creates leads, which allow you to follow up with clients and increase revenue.  
5. Cost Per Acquisition (CPA)
CPA is comparable to CPL and CPS. However, it is more generic. Advertisers pay when customers accomplish a particular activity, such as completing a purchase, providing their contact information, reading your blog, etc.
6. Cost Per Conversion
Your cost-per-conversion measure will be unique to your company. It's usually a sale for e-commerce stores. It is also known as cost per sale (CPS). Alternatively, you might concentrate solely on sales to new clients, known as a Customer Acquisition Cost (CAC). In B2B marketing, you may utilize cost per lead (CPL).
How do you perform those critical maths?
CPS model:  Gross Margin is more significant than Cost Per Sale.
If you spend to generate individual sales (including recurring customers), your cost per sale should be less than your average gross margin. If it's higher, you're effectively paying to lose money. Use a profit margin calculator if you need to figure out what your gross margin is.
CAC model: CAC < CLTV (Customer Lifetime Value)
Suppose you are investing in attracting new customers and know that those consumers will return to buy more items without advertisements in the future. In that case, you can spend up to the total value of that customer over time (average gross margin per order * an average number of orders). 
It is a more advanced approach but critical for businesses with long-term client connections.
What are the benefits of performance marketing?
1. Simple to measure and evaluate 
Measurability is one of the best aspects of performance marketing.
Marketing professionals can quickly assess important KPIs to determine ad campaign performance. They can improve their plan depending on measurable results.
Business owners may use the results to select where to focus their marketing efforts if they know how to evaluate the data.
A performance-based strategy may help you directly analyze the performance of your business. Checking the data regularly and using the results to adapt your campaigns is recommended.
2. Better Insights 
Results-based marketing gives a detailed look at how your initiatives perform at every level. You can, for example, keep track of:
Progress of the sales funnel 

Ad performance on social media 

CTA engagement
The more information is accessible, the easier for marketers and organizations to make precise, data-driven decisions to achieve long-term success.
3. Low risks 
For one thing, you may make decisions based on actual information, which increases your chances of executing effective campaigns. Furthermore, you may increase your ROI over time because you won't spend money on a failed drive.   
From a commercial standpoint, performance marketing poses less financial risk than other methods.
4. More transparency 
You understand your goals as a marketer. You know precisely what you need to fulfil your client's expectations, making you more likely to meet them.
Payment conditions that are straightforward and transparent assist company owners. You only spend a dime once you obtain the intended outcomes.
Transparency is one of the most significant advantages of performance-based marketing—and it works both ways.
5. Brand awareness
By collaborating with affiliates and agencies with their established audiences, you may reach new audiences and increase traffic to your site.
What are the types of performance marketing?
Businesses use four primary types of performance marketing to target potential customers.
Sponsored Content / Native Advertising

Influencer Marketing 

Search Engine Marketing
Let's discuss them in detail below
1. Sponsored Content 
Sponsored content is also known as Native advertising. You pay a publication to write about your brand. With sponsored content, you get to decide and edit the content drafts that will be published for you, giving you more control over what you wish to print.
2. Social Media Marketing 
Social Media Marketing is digital content you publish on social media platforms like Facebook, Linkedin, Instagram, Twitter, etc. and run ad campaigns to create brand awareness and gain traffic to a particular page.
3. Influencer Marketing 
Influencer marketing is usually not thought of as "performance" marketing. That has altered in recent years. Influencers have become more innovative, and the advancement of influencer management tools like Gatsby and influencer partnership platforms. 
It has enabled businesses to effectively measure and iterate on their influencer collaborations, making them performance-driven.
4. Search Engine Marketing 
By executing advertising campaigns, search engine marketing generates visitors from search engines like Google or Bing. These ads are often designed to target specific queries and may include campaigns for the type of product a company offers, competing brands, and their brand.
By definition, search engine marketing is virtually always performance marketing. It is also very different from SEO.
How to build a performance marketing strategy?
Let's discuss the steps common for all marketing campaigns and any audience, despite the many marketing channels and different kinds of campaigns for performance marketing.
1. Design your website
As much as getting traffic to your website is essential, it is only helpful if you have a buy button to complete the purchase. Spend time cleaning up your site before investing funds in performance marketing methods.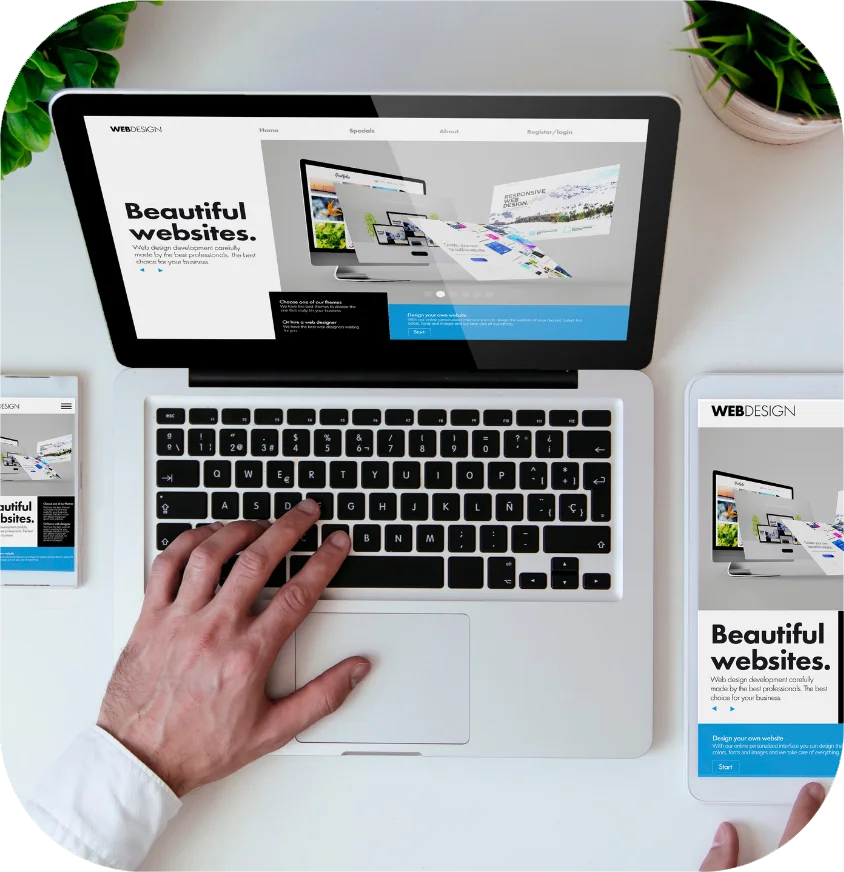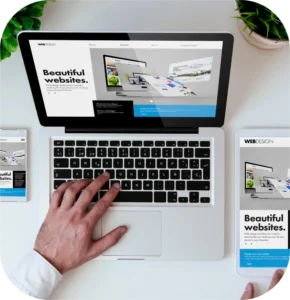 Ask yourself if your website has
A simple checkout option. 

A clear call to action

Is your email campaigns for abandoned cart, email subscribers and buyers working correctly

Are your after-buying emails and messages delivered on time
Here are a few recommendations for creating a website:
Please keep it simple and precise 

Prioritise branding

Optimize appealing visual parameters like fonts and colours 

Use high-resolution quality images

Keep your content crisp and clear 

Make it appear professional 

Use social proof to gain trust 

Easy-to-navigate categories

Simple checkout process – keep it less than three steps to avoid abandoned cart

User-friendliness.
Pro tip – once your website is ready, be a visitor and see how your website performs; test all the areas. Imagine how you would like a shopping experience to last. 
Ensuring your site is ready to handle all conversions sent to it is the first step towards performance marketing success.
2. Set a real goal 

Setting a clear, precise goal is the key. Understand, create a plan and fix a timeline. Your campaign goals influence where your ads appear, who sees them and other factors. 
The most obvious goal is to increase sales. But other types of plans include LTV (lifetime value), average session duration, email sign-ups, clicks, or app downloads.
 Note: Creating Instagram posts or sponsoring email newsletters is a common way for people to begin their marketing approach. Try not to get sidetracked by such things. While they can be beneficial, they are not performance marketing methods that will result in measurable growth immediately.
Your goals can be one of the below 
Creating brand awareness

Remarketing or retargeting 

Website Traffic 

Lead generation

Engagement 

Generate sales 
When creating a performance marketing plan, use the SMART methodology:
Specific – focus on a single area for improvement.
Measurable – measure or at least offer a progress indicator.
Assignable – decide who will perform it.
Realistic – explain what outcomes are achievable given the existing resources.
Time-bound – define when the desired result(s) can be achieved.
Once you have a clear goal, start your ad campaign to target those goals.
3. Identify your target audience
Who will carry out the activity outlined in your goals above? It does not have to be just one person; instead, create many target personas for individuals you feel would convert. 
 The idea is to create distinct identities. Construct these personas using your present client base. The more information you have from the start, the better. Suppose you don't, conduct a study and do your best. The remarkable aspect of performance marketing is that it can be optimized indefinitely.
4. Outline your value proposition

Why should someone purchase from you in particular? 
How would your product enhance their lives? 
It is essential to convey this information to customers. Don't just tell your consumers that your product is the greatest; show them how it will solve problems and enhance their lives.
Please list some of the specific value propositions and save them. You can subsequently use them as inspiration for ad campaigns.
5. Select a digital channel for your target audience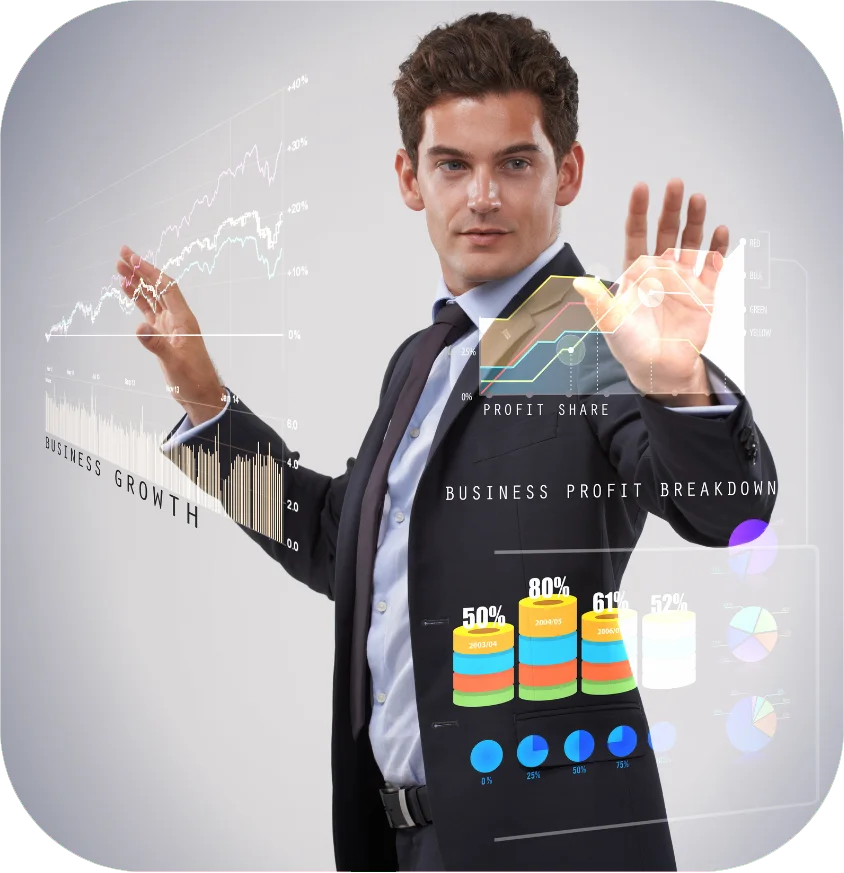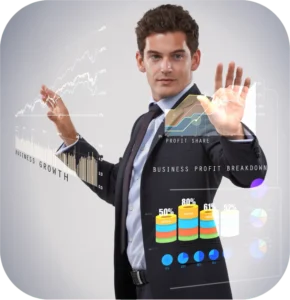 Each channel has advantages and disadvantages; you must decide which is best for your company. Google Ads, Google Shopping, Facebook, Instagram, YouTube, Pinterest, LinkedIn, Snapchat, Reddit, and Twitter are some of the most active performance marketing channels.
Changing your marketing channels is always recommended rather than sticking to one. It not only increases your campaign exposure and reach but also increases the chances of a successful campaign.
Consider the consumer personas you developed throughout. 
Do you have an avatar who spends time on Snapchat? 

Are you attempting to attract a professional audience that uses LinkedIn? 
The most crucial aspect of performance marketing is to reach your target audience where they are currently! Look for effective channels in your conversion type and where you will discover your target audience.
Consider your product holistically when deciding which channels, to begin with. Assess your objectives and match personas to tracks that make sense. 
The majority of individuals use Google. Many others use Instagram and Facebook. These are some of the better channels because they are the most popular and have the lowest CPC (cost per click) compared to other media.
Note: When selecting the appropriate media channels, it is essential to remember your aims and target audience. If you are trying to increase sales, but your eCommerce company is still in its early stages, platforms like Facebook and Instagram may be a natural fit because they are designed to foster discovery.
Google, on the other hand, may be preferable for consumers looking for specialized information. If your clients need to be made aware of your existence and you sell a widely available product, this might be a more difficult channel for you. If, on the other hand, you sell a product that people are looking for and your brand is new, you could find success with Google.
6. Determine the best channels for your budget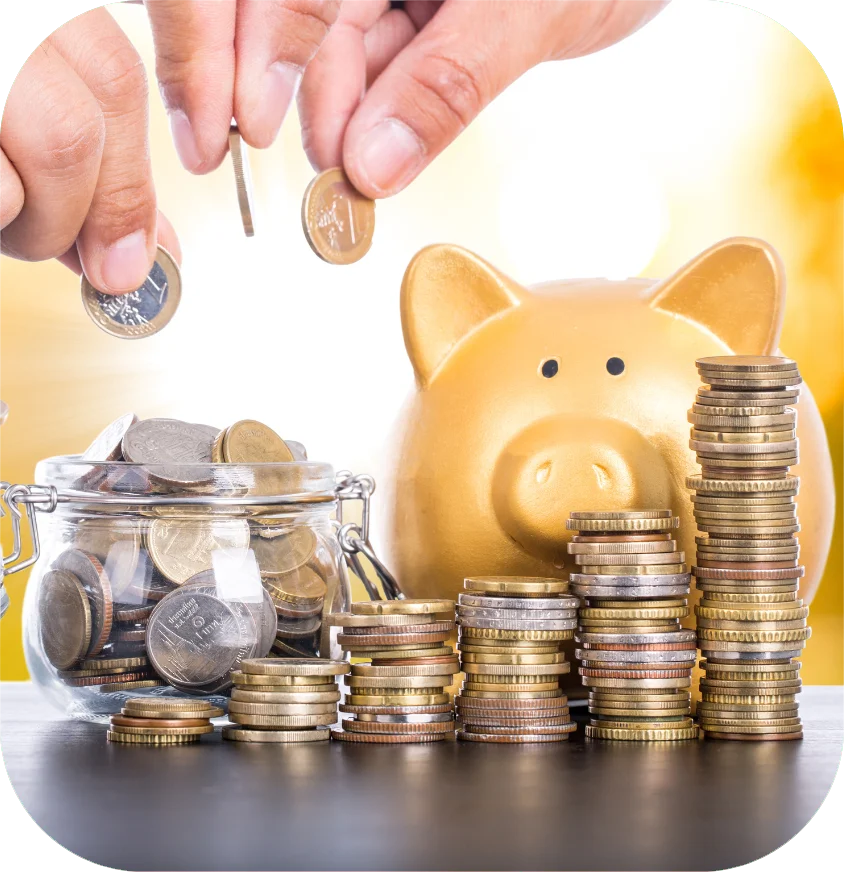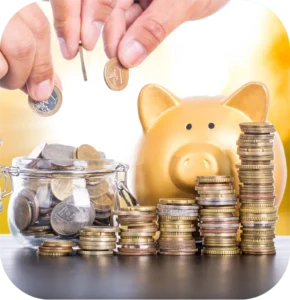 Determining the best channels for your company and investing is essential. 
Begin with your average client acquisition cost, often known as CAC. You will better understand your budget once you have determined how much it costs before a customer pays you. 
The customer acquisition cost is calculated by dividing the total amount spent on acquiring customers by the number of customers obtained with that spending.
Not all channels are the same price, and you should start with the lowest-hanging fruit (the cheapest medium with the highest conversion rate).
7. Create effective Ad copy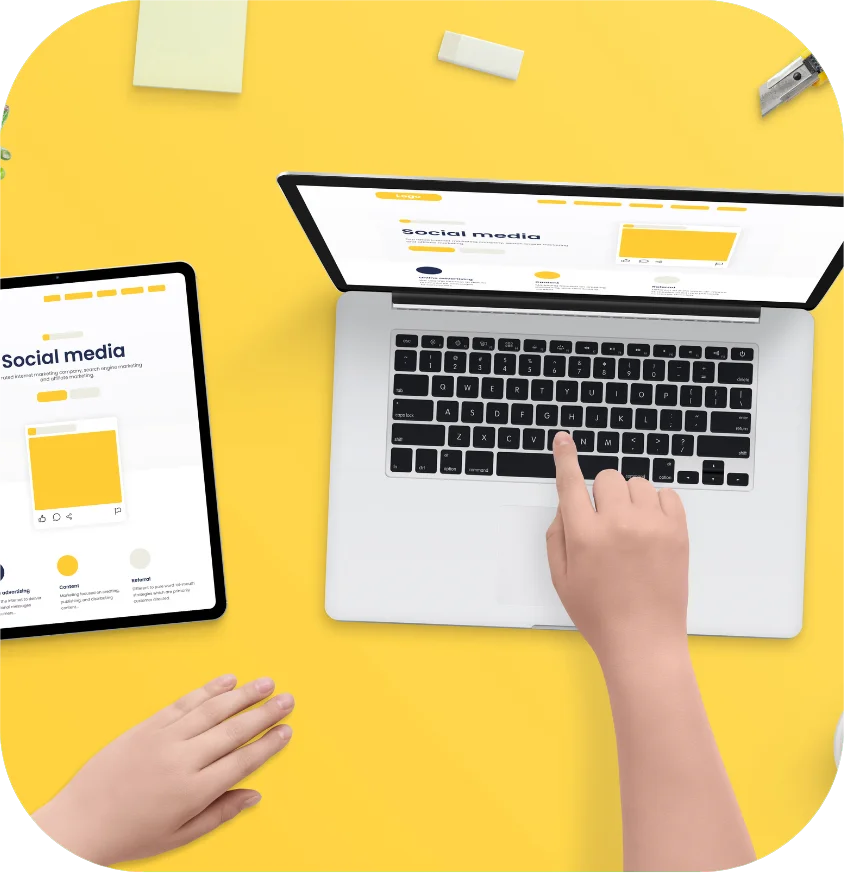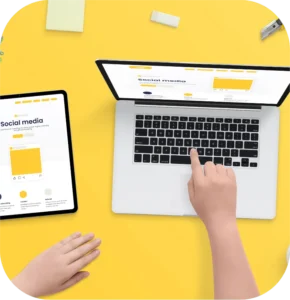 You don't have to be Shakespeare to produce compelling ad text. When drafting ad content, the most crucial thing to remember is to define how your clients will benefit. Refrain from gushing about every single aspect of the products. Prospective clients want to know why they should be concerned. 
For example, it's fantastic if your new clothing line has a jacket with ten pockets, but why should customers care? Translate how this functionality will add value to your audience in your ad text. Write brief text that offers customers the best answer.
Consider the following points while creating an ad campaign
Check that your content complements your photos.

Check that your copy corresponds to your campaign's goal.

Smaller audiences mean more effective advertisements.

Use primary language that even a third-grader can comprehend. 

Make use of social proof in your promotions.

Make it personal.

Write text that isn't about you 

Make sure your ad copy anticipates potential complaints.

Remember the headline.
8. Improve and optimise

It's time to examine the facts thoroughly generated by your ad campaign. Are the outcomes fulfilling the goals and expectations you created at the beginning? Most likely not. It is improbable that all aspects of your approach will be practical. It is when performance marketing takes off.
Optimize and increase your outcomes by using performance marketing methods.
Determine which channels perform the best and the worst and why.
Are you doing things on specific channels that you might use on others?

Examine your financial situation. Are you spending your money wisely? 
In certain circumstances, you may have done all possible to enhance and optimize a particular ad or campaign, yet it still needs to perform successfully. In this instance, capitalize on what works and push effective channels. 
Close down what doesn't work, but be sure to learn from your mistakes to use what you've learned in future strategies.
You can adjust the days and hours when your advertising is shown, also known as your ad schedule.
You can see what time and day your advertisements convert the highest in Facebook and Google advertisements.
If your advertising runs 24 hours daily, you may spend money on clicks with little intent. Examine the optimum times and days for your advertising, then optimize to guarantee they appear when needed.
Kickstart Dropship with Tote bags
Tote Bags: Dropshipping Success Story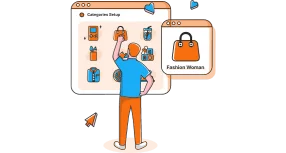 Digital marketing meaning
According to the Chartered Institute of Marketing, 
"Digital Marketing is the management process responsible for profitably identifying, anticipating and satisfying customer requirements."
What is Digital marketing?
Digital marketing is promoting your products to potential customers using digital technologies. Digital marketing can be a message, email, social media, website advertisement or any other form of digital communication. 
Digital marketing also refers to marketing efforts displayed on a computer, tablet, phone, or other device. Examples are online video, display advertisements, search engine marketing, paid social ads, and social media postings.
Advantages and disadvantages of digital marketing
Advantages of digital marketing
1. Reach Globally 
Digital marketing is online, so the potential reach is massive. Even a small local business owner may reach a global audience with an online store.
This improved internet accessibility has created several chances for business growth. Any company can benefit from a global reach and exposure.
2. Minimum Cost 
Whether you want to promote locally or globally, digital marketing offers cost-effective choices. It enables small businesses to compete with giant corporations by utilizing highly focused strategies. 
To begin with, SEO, social media, and content marketing will be fine for you. Only certain types of digital marketing, some of which may even become more premium than others, are appropriate for all businesses. Based on its marketing objectives, a company may identify relevant solutions.
3. Reach Local Clients
Local SEO and locally targeted marketing may help firms grow their customer base. With a significant advantage in terms of international presence, digital marketing also increases local awareness, which is critical if your business relies on local customers. 
Consider the reach of digital marketing to a whole neighbourhood compared to the reach of printing and distributing posters.
4. Increased Engagement 
Digital marketing aims to be very engaging. Users may share a blog article, like a photo, bookmark a video, or engage with your website by clicking on a sponsored ad.
Tracking these activities is advantageous as it allows you to develop engaging content to enhance brand recognition or revenue. When you interact with your customers online, they become more loyal to your brand.
Businesses that employ engaging formats in their online efforts are more likely to convert cold visitors into loyal consumers.
5. Brand Awareness
It is crucial to use marketing to create a brand image for the products so that people see it as a credible and trustworthy name. Digital marketing aids in establishing brands through direct advertising and targeted techniques. 
This method improves customer touch and allows them to experience the brand's unique selling proposition and value. As a result, customers are more likely to favour the brand.
6. Availability 
There is always the possibility that existing customers post reviews for a positive shopping experience and suggest it to their friends. As a consequence, clients may submit feedback through digital marketing. 
Prospective customers want to know the location of the business, the services offered, the store hours, availability, and what the brand specializes in, all at the same time.
Disadvantages of digital marketing
1. Time-Consuming
One of the most significant downsides of digital marketing is the time commitment. Organizational methods and procedures can save time, making it difficult to commit enough time to the ads campaign. It will have a negative effect in the long run. 
Experts recommend that the organization focuses on a strategy and develops and selects content aligning with its objective to address challenges. You can use digital marketing tools like 
HubSpot, social media posting, and scheduling programs like Hootsuite and TweetDeck.
2. High Competition
As the competition increases, your digital marketing strategy must be well-planned and distinctive, capture people's attention, and influence the target audience. Any repetitious strategy or tactic will quickly eliminate the brand from the race. 
Campaigns for digital marketing are growing more competitive. As a result, businesses must be responsive to and relevant to their client's needs.
3. Security and Privacy Concerns 
Every brand requires security as its most crucial need. Therefore, as a digital marketer, it is essential to take website security seriously. Experts recommend firewalls and encryption solutions such as VPN to safeguard and protect network connections.
The best method to have a good antivirus is to prioritize legal considerations when obtaining client data for digital marketing campaigns. As data breaches may compromise customer data, safeguarding it should be the topmost priority
4. Relying on Technology 
Digital marketing is essentially technological, and blunders are standard on the Internet. Prospective customers may switch brands due to broken links, non-loading landing pages, or faulty page buttons. 
As a result, to avoid this, a website test is necessary. It is vital to review the content and ensure the campaigns will work in their targeted niche.
5. Grievances and Feedback
Maintaining a brand's reputation by responding effectively to unfavourable criticism is difficult. 
Anyone may remark on or evaluate your products or services on digital platforms supplied to your target audience via social media and review channels.
Unless you have a solid foundation based on brand loyalty and outstanding customer service, each unfavourable review may harm some of your consumers.
6. Lack of accessibility
Although online marketing gives businesses a global reach, it only reaches certain areas or individuals. In rural areas, for example, when internet service providers are sparse, or the internet connection is poor. Furthermore, digital marketing does not reach illiterates or anyone who does not use the Internet.
Types of digital marketing
Search engine optimization
Search engine optimization (SEO) is a marketing technology rather than a type of marketing. It makes web pages more appealing on search engine results pages (SERPs), ensuring that websites receive the greatest possible position. 
This technology thrives on four factors: user interaction, content quality, the amount and quality of inbound links, and mobile compatibility.
Pay-per-click advertising
PPC, or pay-per-click, is a form of digital marketing where digital ads generate revenue for each 
click. In this method, you can select your target conversions and track them through your chosen digital marketing channels to determine the status of your campaign.
Email marketing
They send a promotional message to ensure potential customers click on it. It allows you to personalize the subject line and body content to communicate with and appeal to the subscribers. Marketing emails, on the other hand, have an opt-out signature and blend promotional and transactional communications.
Mobile advertising
Mobile marketing allows you to entertain your target audience using smartphones and tablets. 
The material is optimized for mobile devices to have accessible, long-term marketing with outstanding customer contact to increase sales and income.
Content marketing
Relevant and engaging content may strengthen connections across any medium, and several pieces of data support it. Unlike traditional advertising, content marketing strives to turn leads into consumers. Blog articles, e-books, newsletters, video or audio transcripts, whitepapers, and infographics are all examples of content.
Affiliate marketing 
This digital marketing approach allows you to earn money by promoting the services or products of another individual or organization. You can make a commission when clients buy the things you recommend if you use a revenue-sharing plan.
Social media digital marketing
Social media marketing increases online visibility and traffic by engaging people in conversations. It includes built-in engagement data to help you better understand your audience and the number of shares, comments, and total hits to your website.
Native marketing
This hidden digital marketing method seeks to fit in with covering content, making advertising less obvious.
Influencer marketing
Influencer marketing, like affiliate marketing, is based on collaborating with a reputable influencer with a significant following to promote your products or services to their followers. It is a successful method for reaching a larger and more diverse audience.
4 Keys to a successful digital marketing strategy
Your digital marketing campaign's success will be determined by how well you plan and strategies. Do you want your digital marketing efforts to impact your company genuinely? Here are four keys to a successful digital marketing campaign.
1. Create a goal and objectives
While the two phrases are frequently used interchangeably, goals have a more long-term character than objectives.
In layman's words, goals are specific, quantifiable milestones towards success that, when combined, provide a road map that leads to accomplishing a goal, mission, or significant achievement. 
It would help if you established quantifiable Key Performance Indicators for your objectives to be complete.
However, the harsh reality is that developing a comprehensive strategy with realistic goals and objectives can be a real pain in the backside, especially if you already have a lot on your plate in other business areas. 
If you need more time to manage everything, you may hire a professional digital marketing agency to help you design and achieve your marketing goals.
2. Understand how to reach your audience
A digital marketing plan or campaign may only be effective with a target audience. Most essential, you must understand where and how to reach your intended audience.
Are they mainly on Facebook (social media), or do they spend most of their time searching for information on Google? Could pay-per-click or email marketing reach them more effectively? 
If you want to accomplish anything less than success with your digital marketing strategy, targeting the audience you're looking for is always ideal.
If you're more result oriented than gaining experience, consider hiring a digital marketer to help you reach your goals in a limited time. 
However, today's internet users are everywhere. From social platforms to search engines, emails, binge-watching on YouTube, and so on, you will need to use a combination of approaches in most cases.
3. Creating a winning funnel
A more successful digital marketing strategy includes a sales funnel. A sales funnel comprises the different phases in the sales process that occur before and after a customer purchases a product or service from any firm. Outreach, Conversion, Closing, and Retention are the four significant steps.
Outreach is reaching out to your target consumers via multiple channels such as Facebook ads, online video ads, your site's landing page, and content. Brand awareness and engagement happen here as well.
Conversion – If your marketing techniques capture a prospect's interest, they will buy a product or service or place an order.
Closing – During this phase, surveys, reviews, and emails may be used.
Retention – You want to keep first-time customers and employ resources like white papers, newsletters, exclusive deals, and surveys.
As you work to create a successful sales funnel, keep in mind that the number of individuals decreases from the top, with loyal returning clients being the smallest.
In other words, your advertisements and campaigns may reach many people, but only a tiny percentage will visit your website or call the firm for further information. 
On the other hand, those who purchase your products are fewer, and those who return for a second purchase are even fewer, representing only a percentage of the people your digital marketing campaign reached out to.
4. Effective content creation
By far, the most significant instrument in digital advertising is content. How you develop your content can substantially impact your organization's exponential growth or demise. 
After all, you use it to reach out to your audience, grab their attention, and persuade them to purchase or earn faith in you and become loyal to your company.
Your content should be valuable and entertaining for your landing page, social media profile, or other ad platforms. It must give value to your prospects or target audience, and because we live in a dynamic world where things change regularly, your digital marketing content must be up to date. 
To market your business, products, and services through digital platforms, you'll need to get creative with your content, from blog entries to online content, articles, and social media advertisements. Before persuading your target audience to purchase, it must be relevant to them, capture their attention, and engage them.
Finally, digital marketing needs a diverse set of approaches and talents. Because no two businesses are the same, it is critical to be adaptable in your system. After all, we live in a dynamic world where things are constantly changing.
Whatever strategies you implement, track progress and results because what works today may not be the best approach tomorrow.
Digital marketing trends of 2023
Remember, these are forecasts based on what is occurring in marketing. You should never forget the eternal golden guidelines proven to work every time.
However, new trends provide an excellent opportunity to differentiate your brand and stay ahead of the competition. The sooner you recognize it, the higher your chances of being admitted.
Artificial intelligence (AI)
AI is getting more advanced and used in many digital marketing products. Using artificial intelligence, you can analyze data and gain valuable insights into customer behaviour and preferences, allowing you to improve targeting and personalization efforts and create more effective marketing campaigns. Automating routine jobs is possible with the use of AI.
Using AI-powered chatbots and virtual assistants is a fantastic place to start with AI. You may use them to address common customer enquiries and deliver personalized help to consumers.
Virtual and augmented reality
You may use virtual reality to create thrilling experiences that transfer clients to another realm. AR allows you to project digital material in the actual environment, creating a more engaging and dynamic experience. 
More and more firms are utilizing these technologies to exhibit their products and services in novel and exciting ways, such as delivering virtual tours of homes or allowing customers to try on garments virtually. 
These technologies can assist you in providing a more exciting and dynamic experience for consumers, increasing engagement and driving more sales.
Influencer marketing
Influencer marketing used to be relatively straightforward. You pick a profile with many followers, pay them to advertise your products, and then wait for the results.
It's more complicated. Social media consumers are highly aware of influencer marketing and do not believe anything they see in their feeds anymore.
Voice search 
The emergence of smart speakers such as Google Home and Amazon Alexa brought about the concept of voice search. To ensure your brand is visible, optimize your website for voice search.
Make your website mobile-friendly. Also, incorporate long-tail keywords to help Google rank your page.
Personalized marketing
We're aware of the many advertisements we view on the Internet each day. Far too many businesses are competing for your attention and attempting to sell you their newest product.
Marketers must be wiser these days. It is not enough to present your goods or service to many people and wait for the results. You must address your potential client's issues and provide solutions.
Leverage LinkedIn 
LinkedIn's audience is growing year after year, and there will be a lot of potential customers on this platform by 2025.
LinkedIn Premium is one of the most costly social media membership plans available, yet 39% of all LinkedIn users choose to pay for it. 
The numbers speak for themselves. When developing a marketing plan for 2023, it is essential to take note of LinkedIn as it continues to be relevant and an excellent platform to start social selling.
SEO
The most recent Google adjustments indicate that we are nearing the end of an era of keyword-stuffing SEO. The AI algorithms in search engines are becoming more sophisticated. 
Now, they can distinguish between a landing page or post created by a genuine human who aims to serve the reader and one created by an old-school SEO who rephrased existing content and included extra keywords.
GenZ
Gen Z is more than just the 'next generation' of customers. They are the present generation, and with $143 billion in purchasing power, they will account for more than 40% of US customers. 
In addition to their incredible consumer power, Gen Zers are pioneering how we perceive and engage with companies, primarily through youth-dominated platforms like TikTok. 
They opt to interact solely with firms that appeal to their interests and how they communicate, having seen through traditional marketing gimmicks. Honest, straightforward, down-to-earth, and genuine companies will appeal to Generation Z.
Performance marketing vs Digital marketing
Performance marketing and digital marketing are alike as both incorporate online platforms.
Digital marketing is a broad phrase that encompasses a variety of channels and techniques, whereas performance marketing could include optimizing various media and methods.
Performance marketing is primarily concerned with short-term objectives and outcomes. 
In contrast to digital marketing goals, performance marketing objectives typically include easy-to-measure data such as the number of leads generated or clicks gained.
Considering these significant variables, the best method for every firm depends on the brand's marketing goals, business goals, and culture.
Digital marketing is a comprehensive marketing approach that relies on omnichannel customer engagement. And, while digital marketing will always be necessary if you focus solely on it, you can take advantage of the power of performance marketing.
Only by understanding digital and performance marketing can you learn to combine these methods to produce a solid marketing plan that will best assist your organization.
Marketing is a learning process, and you do not get instant results. However, this is also possible to learn. Hence, when you know how to track your performance and set clear and achievable goals, success is not far fetch. 
This article will help you in your e-commerce journey.
Frequently Asked Questions
With over 6+ years of experience in the industry, Ayushi excels in building strong customer relationships and guiding clients toward growth as a Brand Partnership Manager. She enjoys sharing her experience in her content.