All-over print-on-demand is a game changer in your print-on-demand business model. You get the entire canvas to showcase your creativity.
Enter the realm of all-over-print shirts if you've created a design too great to be confined by traditional print area sizes. All-over prints, becoming increasingly popular, can elevate any artwork to the next level. 
All-over printing isn't simply a new fashion trend; it's also a tried-and-true way to extend merchant portfolios for high-concept products. All-over-print shirts allow for the creation of larger, uninterrupted scenes, patterns, landscapes, and other designs.
If you want to make an all-over print shirt for your clothing line, you've come to the perfect place. Qikink specializes in all-over print t-shirt print-on-demand that appear nearly seamless.
What is all-over print-on-demand?
All-over print-on-demand AOP is a word used to describe printing that covers and is repeated throughout the clothing surface. Furthermore, AOP is a textile printing method that prints across the entire width of the fabric.
All-over printing is only detectable by inspecting hidden seams, hems, and other design details, such as zippers, that aren't present in more traditional garment printing methods. Before printing, the t-shirt is layered on a flat surface. As a result, any sections not exposed to the ink, such as the hems, are unaffected.
All-over print shirts, hoodies, and other apparel have grown in popularity recently due to their distinctive and eye-catching style of displaying designs and patterns on clothes. These items can be personalized with various print designs, including logos, photographs, and other graphics.
All-over print-on-demand printing process
The all-over printing procedure is printing the design onto transfer paper and then transferring it to the product with a heat press or sublimation machine. For all-over print items, the sublimation printing technique, which uses heat to transfer dye onto materials such as polyester and polymer-coated substrates, is commonly utilized.
All-over printing is a popular printing process in the print-on-demand market for creating personalized all-over print t-shirts and other products. It entails printing a continuous pattern onto a flat fabric surface and covering the entire garment, including the sleeves. This process enables brilliant colors and detailed artwork to be printed on the entire garment, resulting in a one-of-a-kind design that stands out.
This technique can also be utilized on hats, phone covers, home decor items like cushions and pillow covers, and all-over print shirts.
How does all-over print t shirt print on demand work?
The process of all-over printing begins with the creation of an image or artwork that is scaled to the size of the garment. The image is then printed on a big sheet of paper or film to make a screen. The screen is then set flat on the fabric, and ink is applied on top of it. The ink is then squeezed through the screen and onto the cloth to create the shirt's printed side.
All-over printing ink is particularly developed to stick to fabric and endure washing and wear. This makes the print more robust and long-lasting, preserving brilliant colors and exquisite patterns.
Difference between all-over printing and placement printing
A photograph in which one model wears a t-shirt with a flower print in the centre to illustrate direct-to-garment printing. The other is wearing an all-over jungle design t-shirt.
The more common direct-to-garment printing approach is confined to a square area, leaving a few inches off the neck and hem of the outfit. DTG printing involves spraying inks onto pre-made garments, typically with a cotton surface material, then suffusing them into a specific print area.
All-over ink is printed on paper before being heat-pressed through a mesh screen into a more sensitive synthetic canvas, such as polyester. Polyester is exceptionally heat and wash-resistant, preserving its brilliant color palette during use. The ink completely absorbs into the fabric and does not peel.
Pros and cons of all-over print-on-demand printing
Pros of all-over printing
1. Suited for all kinds of designs
Sublimation allows you to print any design, even with numerous colors or fine details.
2. Fade and peel-proof
Designs sublimated do not fade, break, or peel. When you choose all-over sublimation printing, you will be delighted with the durability of your clothing.
3. No minimums 
There are no minimum quantities to print. You can print one or more on demand.
Cons of all-over printing
1. Not suitable for all fabrics
Sublimation printing is great only for printing on polyester clothes. If you like polyester, this is the technique for you! Sublimation printing on cotton is not recommended.
How to find all over print t shirt print-on-demand designs?
You can find designs for all over print hoodies, print on demand, and t-shirt designs online, or you can design them yourself if you are a designer or by using tools like Canva. 
Here is how you can find all over print t shirt print-on-demand designs.
Shutterstock, Adobe Stock Photos, and iStock are just a few of the many stock picture banks to explore for inspiration. Create your designs or consider purchasing a subscription. Before committing to a subscription, iStock provides ten free photos for a one-month trial period. That's ten completely free shirt designs.
2. Hire a professional graphic designer
If you have creative ideas but don't know how to make them a reality, you may always hire a designer. You will save a lot of time on designing. If you work with a designer, you must share product details, consumer feedback, and expectations with the designer. It will result in a smooth working experience. It is far better to provide them with some reference templates.
Excellent print-on-demand artists frequently showcase their work on Behance, 99 designs, e-commerce platforms, and so on before the artist who provides an inexpensive charge and the style you expect.
Best all over print on demand products to sell using Qikink
1. All over print t shirt print on demand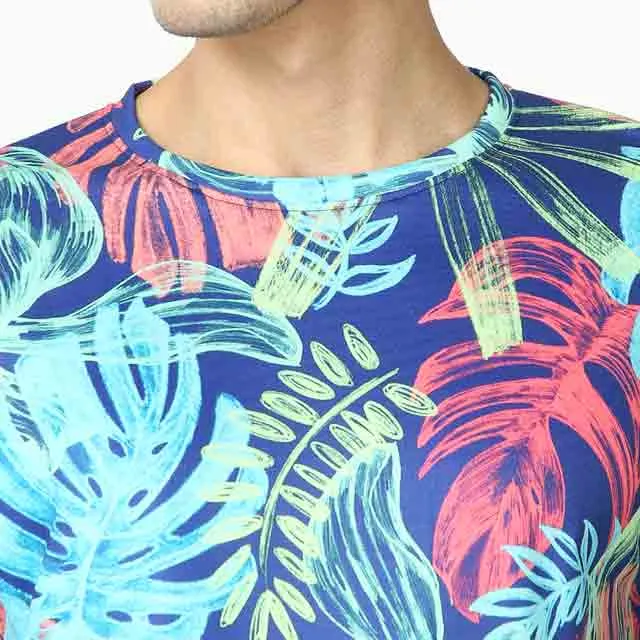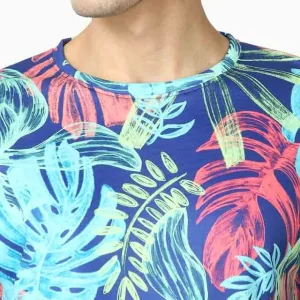 All-over printed t-shirts are always in trend. It is a great canvas to showcase your creativity. Qikink offers 180 GSM, 100% spun polyester t-shirts for a perfect fit and comfort. They come in 5 different sizes ranging from size Small to XXL.
2. All over print hoodies print on demand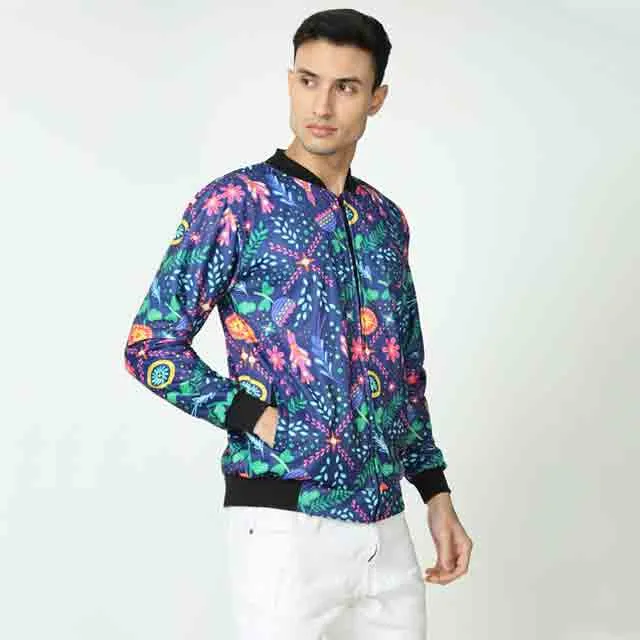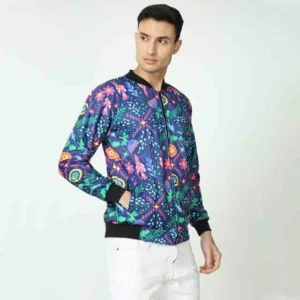 Qikink offers all-over printed sweatshirts and bomber jackets. They are comfortable and perfect for any occasion. All-over printed sweatshirts have a striking and distinct design that distinguishes them from standard, solid-color sweatshirts. Qikink provides in-demand all-over print sweatshirts with a distinct combination of striking design, comfort, versatility, affordability, and simplicity of care, making them a popular choice for fashionable and functional clothing.
3. All-over print leggings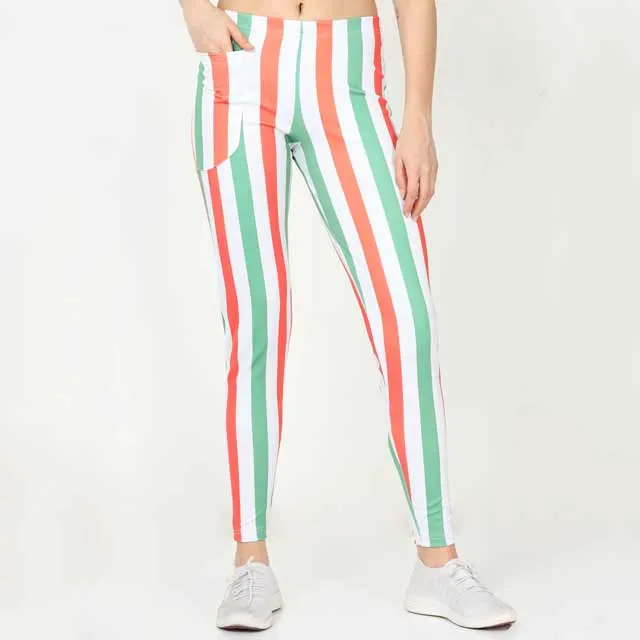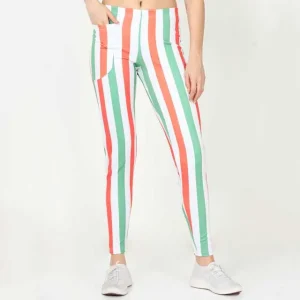 Qikink's all over-printed leggings are an all-time favorite piece of clothing. Sell one-of-a-kind all-over printed leggings using print-on-demand and drop shipping.
The legging comprises 180 GSM poly lycra fabric with sublimation printing on the front and back. The fade-proof guarantee ensures that the prints will last for a long time. The displayed price is for an all-over printed legging.
4. All-over printed crop tops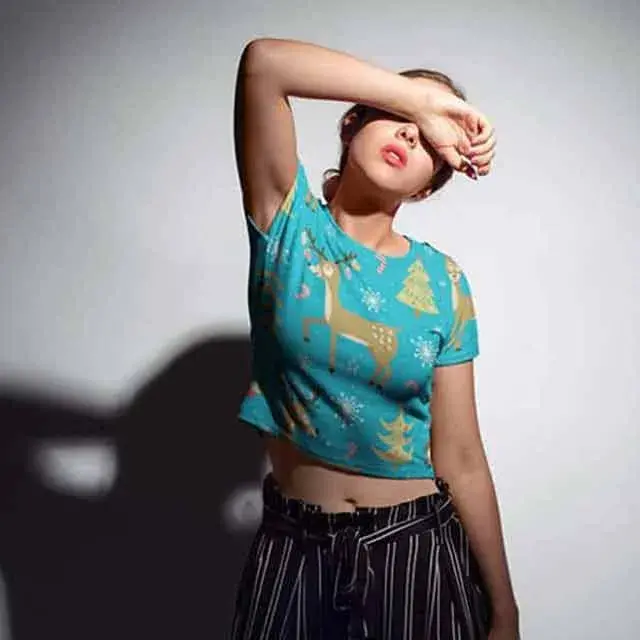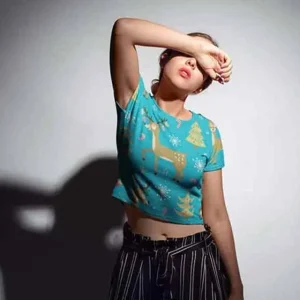 In your store, you can design and sell all-over sublimation printed crop tops. Order all-over print crop tops from qikink to show off the latest trends. You may create all-over designs on crop tops and order them from Qikink for print-on-demand and dropshipping with bespoke branding possibilities. 
They are printed on spun polyester fabric with OEKO TEX-certified inks for maximum comfort. All-over printed crop tops are shipped worldwide from our warehouse.
Frequently Asked Questions
With over 6+ years of experience in the industry, Ayushi excels in building strong customer relationships and guiding clients toward growth as a Brand Partnership Manager. She enjoys sharing her experience in her content.