Planning to start a dropshipping business in India in 2023?
Dropshipping in India is undoubtedly considered the simplest business to start because of its advantages. But did you know the consequences of going wrong with it? 
Fret not. In this blog, we will talk about how to start a dropshipping business. This guide will help you avoid common beginner mistakes and learn how to start dropshipping for free.
Here's a brief for everyone thinking about what dropshipping is. 
Dropshipping is a business model that allows you to sell anything online without holding inventory of that product/s. Starting a dropshipping business is easy, yet thorough research about the product and target market is the key to running it successfully. Read more about Dropshipping here.
How to start a dropshipping business with no money
You can start dropshipping business with no money by following the steps below.
1. Study Your Target Audience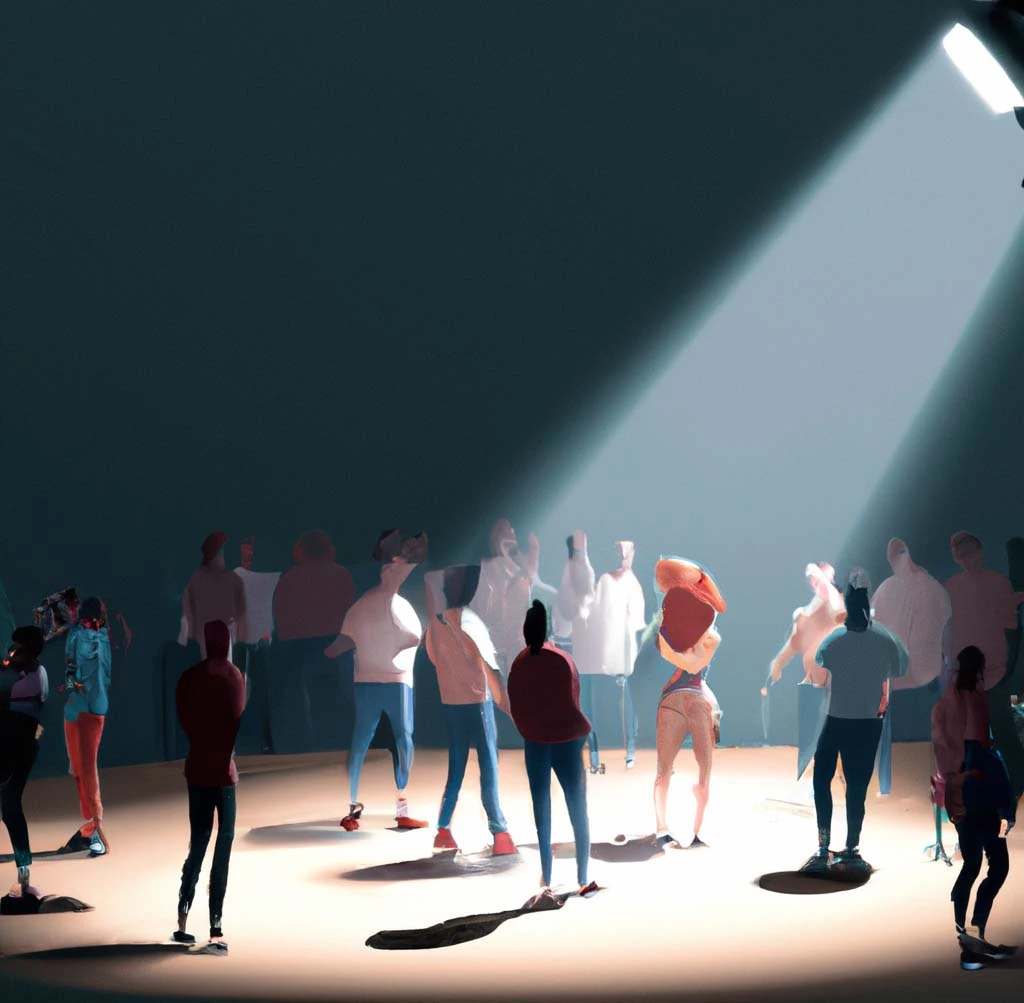 Instead of attempting to reach everyone, selling to a target segment has several advantages. First off, there will likely be less competition for you. You'll also make a bigger profit margin. Consequently, because of the target niche, you may charge more for your products.
You'll also make a bigger profit margin. You may charge a higher price for your goods since specialised consumers are often less price sensitive and see a higher value in what you're selling.
Additionally, you'll likely spend less on advertising and find it simpler to advertise your products to a more focused group of customers. It's similar to fishing in a little pond; all you have to do is choose the correct pond.
Some might believe choosing what to sell is the first step in starting a dropshipping business. However, it's better to consider your target market first.
Finding customers who want to purchase what you want to sell is significantly more complex than offering products that people already desire. In this regard, we advise you to choose a niche before anything else.
Finding a relevant niche with great potential is the key to success. It is much simpler for you to put yourself in perspective clients' shoes when you are a member of your audience and provide what they need or desire.
Use free resources to your advantage, such as Google Trends and Facebook Audience Insights, to learn vital information about your audience and the inquiries they're making.
Read more: List of Best Dropshipping Niches to Choose From
2. Research Your Competitor's
Competitors frequently mimic the marketing and promotion practices and the style and appearance of successful dropshipping business owners.
Why don't you carry out the same action?
This does not suggest copying their shop concepts and taking their every move. Instead, understanding another person's perspective on market development and their company might be helpful.
In addition, it allows you to understand fast if someone is stealing your job; the sooner you figure out how to trick them, the better.
Start by searching for the things you're considering selling to see what results appear. Visit other websites, browse product catalogues, read reviews, and attempt to purchase to determine how user-friendly the purchasing procedure is and the quality of the goods. Make notes on what you liked and what you might have done differently afterwards.
3. Choose A Brand Name Wisely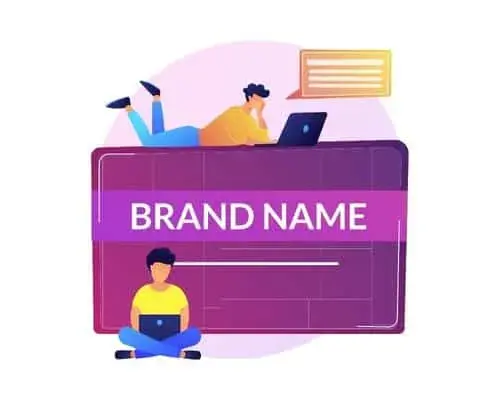 Practically speaking, your brand name can excite people's interest in what you're offering. In turn, this will support attracting customers to your business. 
The probability that more people will visit your website, connect with your message, and purchase from you will rise. On the other hand, a repulsive name, logo, or appearance may prevent shoppers from ever giving your dropshipping store a chance.
Naming your brand is one of the most significant aspects of starting a business. Yet immense power also involves great responsibility. Your business name and logo have the power to make a terrific first impression or a terrible one.
In reality, forming a first impression of someone else takes a person a tenth of a second. So simply consider how quickly we evaluate a firm! One of the most crucial pieces of dropshipping advice we can provide you, not just for the industry of dropshipping but for all businesses, is to be picky about your brand's name.
The brand name must ensure its audience knows what they are getting into by choosing a simple name.
However, how can you create the ideal brand name? Here are a few suggestions.
The top brand names are typically simple, easily spelt, relevant and memorable. 
It's acceptable if you can't tick every box, but aim to achieve at least two of the attributes given.
Write down anything that comes to mind when you think about your audience and brand while you do a brainstorming activity. Consider traits, deeds, expressions, and emotions. Even making up new words is possible by combining specific ideas. Then, select your top five choices from your list.
Pick Trustworthy & Reliable Vendors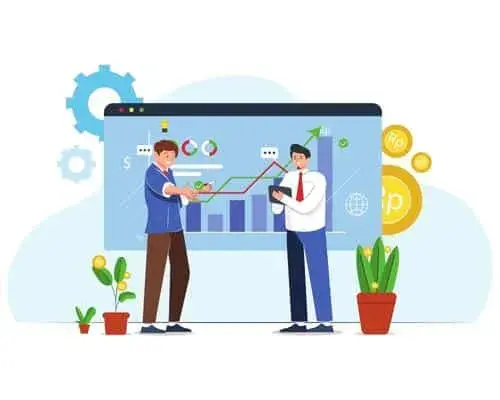 One of the most crucial tips is choosing a reliable, trustworthy dropshipping vendor for your online store. 
Remember that your dropshipping vendor can ruin or take off your eCommerce store. 
On choosing the wrong vendor, your company will not only endure delays and missing shipments, but you will also struggle to identify the culprit and figure out how to fix the issue. This is a certain way to get things returned and unhappy consumers.
Many of these problems may be fixed directly with their customer service teams if you're dropshipping through print-on-demand websites like Qikink.
Qikink is a great option for your company if you're considering selling customised goods. It lets you quickly and easily customise a huge online selection of apparel, accessories, and home & lifestyle goods. Utilizing the built-in mockup generator, you may upload your designs or let your creativity run wild.
It still pays to read reviews before placing purchases, even if you don't use print-on-demand services.
Conduct thorough research before making any decisions.
Test Samples Of Every Product
A sample product should always be purchased before adding any product to your online store. This will allow you to determine whether the dropshipper is a trustworthy individual. Additionally, you'll assess the item's quality and choose whether you want to market it to your intended customers.
You may utilise this test product for various marketing objectives if you have it at your disposal! Shoot real-world videos with it, take high-quality close-up photos, write incredibly thorough product descriptions, publish blog posts about specific products, brag on social media, and even send emails informing customers of updates to your store's offers – There are several options.
Additionally, sample products help you review the product thoroughly and make any necessary corrections. You'll get a true sense of what it will be like to shop at your store if you put yourself in the position of your consumers.
Create A Presentable Website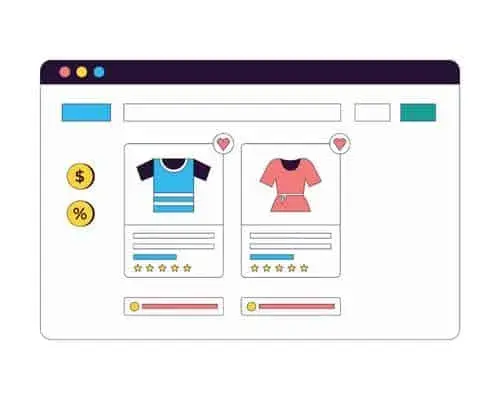 You'd be surprised how many companies start their dropshipping website with missing graphics, empty content, and no obvious product classification. Unfortunately, when you send people to a website that is difficult to browse or simply looks poor. It screams unprofessionalism and quickly reduces trust and credibility in your brand.
Examine other websites in your niche before starting your own. How does their website appear? What is the copy format on their product pages? Do their photos have logos on them? What kinds of pages do they have on their website? Which features or apps are available on the store's website?
After collecting notes on the design and structure of many businesses in your sector, explore the Shopify app store for applications that will emulate the most popular capabilities you discovered throughout your study. 
Product reviews, ratings, and email collecting are all basic components of any online business. You may also include pages with your return policies, FAQs, and shipping information.
Be Consistent with the Content
Every month, consumers visit hundreds of websites and become accustomed to repeatedly reading the same material. If they are exploring a new product in the market, they may believe they are not learning enough about it. 
Create bespoke content that offers unique and beneficial information to your customer, and you will stand out from the crowd. This may be updating product descriptions, making an intriguing about us page, or generating high-quality, functional shots that enlighten buyers.
Spend time developing content that draws attention to your products and inspires them to buy.
Did you know that the About Us page of a website is frequently the most visited? People want to know what or who is behind the things they are considering purchasing. This page is more than just a place to introduce your business; it's an opportunity to tell a narrative and create a relationship with potential consumers.
Ideas for making your About Us Page stand out:
Make a customised presentation of yourself and your team

Tell the origin story of the brand, including its name and motive

Show what goes on behind the scenes

Include photographs and videos

Create a story
Set Your Product Price Fairly
Dropshipping helps you to keep your product costs low. The cost of goods is typically close to wholesale, allowing you to offer things at market value while still making a profit. 
Profitability is the objective of a dropshipping business. You must examine the cost of items, marketing, company expenditures, and team hiring.
If other brands' prices are being undercut, don't undercut yours. You should keep a successful price point if your pricing is fair and within market value. You should also raise the average order value so that you may benefit more from each order. Create tactics that help you produce more money overall.
It is beneficial to your company to check your product prices frequently. Even if you need to cut your prices at some point, never sacrifice quality to boost your profit margin. Another typical beginner error can cost you clients and your business survival.
You may also make upsell and cross-sell recommendations to increase your earnings without changing your rates. Amazon excels in cross-selling by offering complementary goods to complement your customer's first buy. You offer an upgrade to the product they already purchased when you upsell.
Consider Branded Dropshipping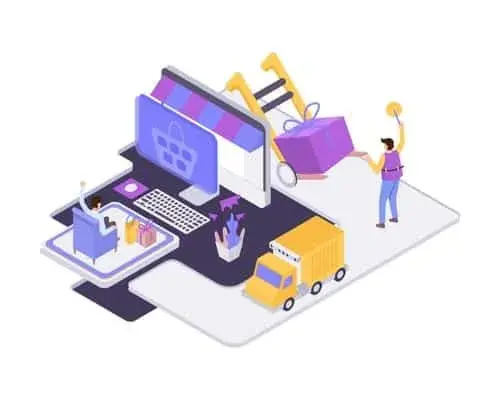 The next dropshipping tip on our list is branded dropshipping, a method of standing out and making more money with your dropshipping business.
You may include custom labels, packaging, and one-of-a-kind pack-ins (packing inserts) in your purchases. Remember, the stronger your branding, the more likely it is to remain in your customers' minds and entice them to return for more.
Of course, to surprise your consumers with something extra, they must be able to purchase on your website.
 This brings us to another of our dropshipping tips.
Set Your Shipping Policies Right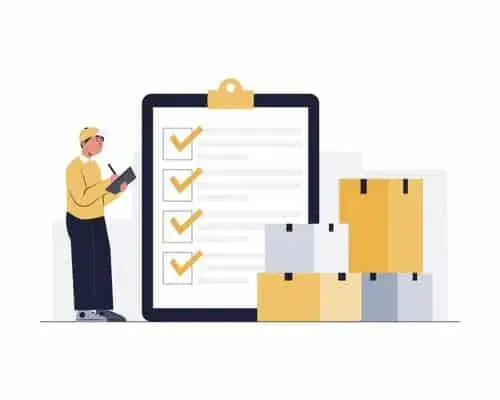 When dropshipping, it's simple to overlook the expense of delivery. After all, if you make $50 from that transaction, is it a huge problem if your buyer pays $3 on shipping?
Consider this: When building a product page with descriptions, images, and customer reviews, your shipping policies may not always take priority.
However, this does not have to be the case.
You must start considering delivery expenses if you want to be a successful drop shipper. Implementing fundamental shipping guidelines into your shop is one easy method. This entails establishing minimum order requirements or raising prices for particular areas or countries.
One of the most popular methods to divide your delivery costs is by speed.
The price increases the quicker the buyer wants their product. However, there are many more ways to organise your shipping than that.
You can provide discounted shipping to specific nations, free delivery for orders that meet a particular threshold or even discount deal campaigns.
The most crucial thing to remember is that you shouldn't be reducing your margins only because of shipping.
Prioritize Customer Support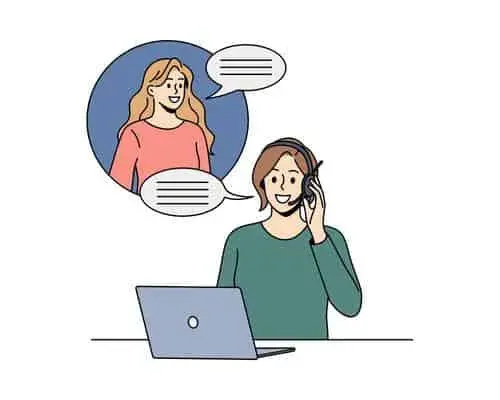 There are methods to distinguish when offering the same things as everyone else. One of the most effective methods is to provide excellent customer service. Offering refunds and responding to consumer inquiries is crucial, but it doesn't truly set you apart from the competition.
If customers place several orders from your shop, send them thank you notes. Run monthly freebies for clients who have previously bought from you. Make every effort to make each customer feel valued and appreciated. You would not be a success if it weren't for them. Begin cultivating this client appreciation practice with your first sale.
Customers may not remember what they purchased from your website, but they will remember how you handled them.
The essential thing to remember about customer service is that you're there to solve issues and make them feel like they have someone on their side.
Take nothing personally, and don't allow your emotions to get in the way.
Concentrate on delivering answers and keeping your clients happy with their purchases.
Finally, customers want to know that you can assist them swiftly and efficiently if something goes wrong with their order.
Have a Marketing Strategy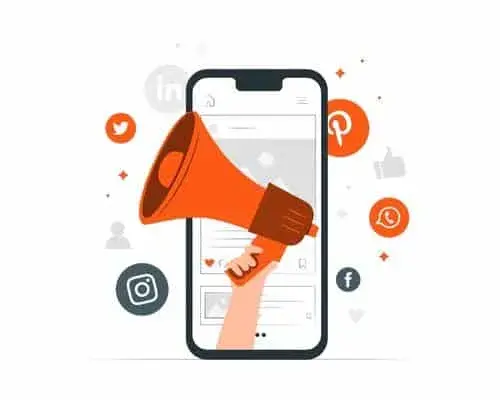 Having a dropshipping provider handle the full fulfilment, packing, and shipping process frees up your time to focus on the most enjoyable aspect of your business: promoting your store. Your strategy should be centred on assisting consumers in finding you online and developing a strong brand. Your efforts will result in sales.
Always be inventive while keeping your audience in mind. Most essential, follow the instructions below:
Top three marketing suggestions for your dropshipping business
Optimize your listings for search engines (to get organic traffic)
Ensure potential customers can find your online store when they use search engines like Google to look for a product. To do so, their terms must correspond to those on your website. If "t-shirt" is the most often searched phrase, avoid using "tee" in your product description.
While broad phrases may be more prevalent, long-tail terms face less competition. Being precise may assist people who are looking for certain things to locate your business. To identify similar inquiries that may be included in your item descriptions, use platforms like Google Ads or keyword.io.
Create a social media presence
Remember what we mentioned about being where your audience is? That also applies to marketing. Choose where you'll put your energy to establish a group of dedicated admirers who may become purchasers. Then, instead of merely posting photographs of your items, concentrate on generating content that grabs your audience's attention.
Run sponsored advertisements
Organic content is essential, but if you can spend on sponsored marketing, it will also increase brand recognition. You may run them on various systems, including social media channels like Facebook, Instagram, Google and Youtube.
Plan Seasonal Offers & Promotions
Making a convincing offer is a key dropshipping tip. Don't overlook deals or bundles. People may be less inclined to purchase your goods if none of your products is on sale. However, providing the appropriate product with the right bargain will give you a better chance of converting them.
Bundle discounts may also be quite effective. One of the best-kept drop shipping secrets is package offerings—the Focus on selling more of the same product when designing a package deal. 
If you sell t-shirts, for example, your package would include more variety in designs or patterns. People will demand more of a product if they like it. The difficult part is getting your consumer to take out his or her credit card, but once done, upsell, upsell.
The most obvious advantage of dropshipping is the speed and efficiency with which you can launch your business.
You can begin and expand quickly—and pivot as needed—because there is no need to warehouse products or invest money in traditional marketing strategies.
Many businesses claim they could never have predicted the potential that dropshipping provided them, and one tiny change can make a significant difference in profit margins.
A few modifications or resources might be enough to convert your startup into a success story. These dropshipping tips will offer you an advantage.
You'll be well on your way to developing a successful dropshipping business if you use print-on-demand sites and focus on customer experience. Happy Dropshipping!
Would you want to share some business strategies that have worked for you? Leave a comment!
Frequently Asked Questions
With over 6+ years of experience in the industry, Ayushi excels in building strong customer relationships and guiding clients toward growth as a Brand Partnership Manager. She enjoys sharing her experience in her content.