Are you running a print-on-demand business? Do you want to know how to make money with print-on-demand? You are at the right place. 
After successfully onboarding 7000+ entrepreneurs to start their print-on-demand business, Qikink has been with them through all the business cycle phases. Hence, combining all the learnings, we have come up with these five crucial tips on how to make money with a print-on-demand business. 
Print-on-demand is a business model where you partner with a printing supplier to print, pack and ship your orders under your brand name to your customer directly. It is a lucrative business model if you get the basics right.
How to make money with print-on-demand?
Print-on-demand is worthwhile if you have the necessary resources, marketing techniques, and patience. When you begin your print-on-demand journey, you have many options and paths to take. It can be overwhelming.
To be clear, this is NOT a simple process. Making money with PoD requires a lot of patience and hard work. Here is how to make money with print-on-demand.
1. Select a highly profitable niche and products to sell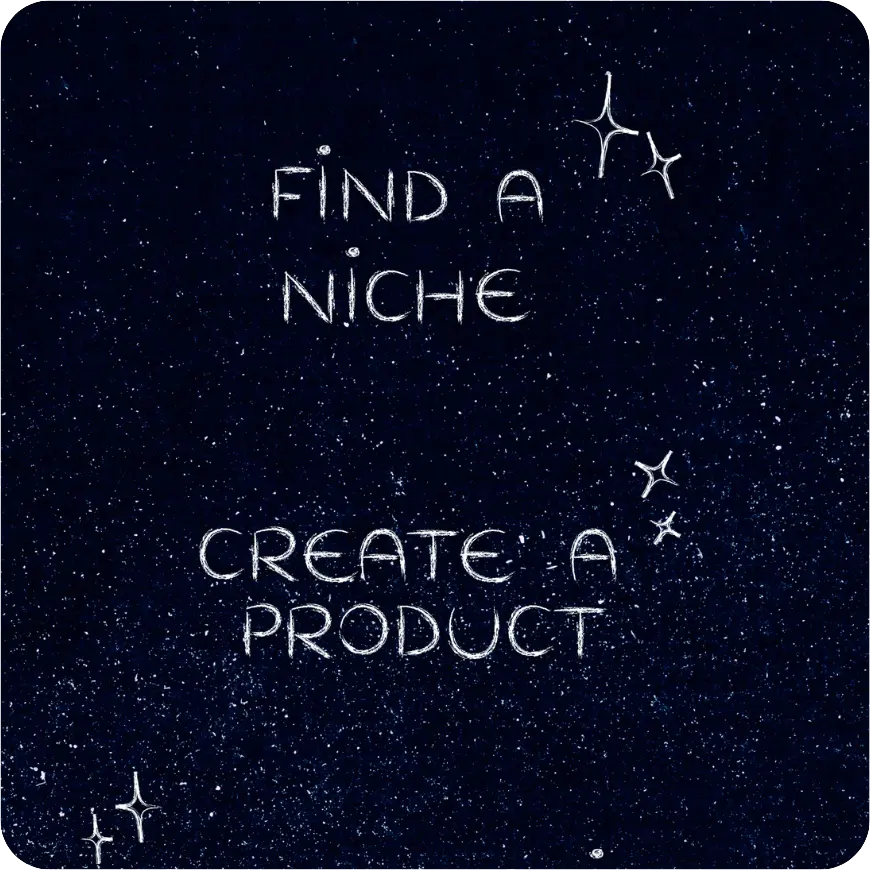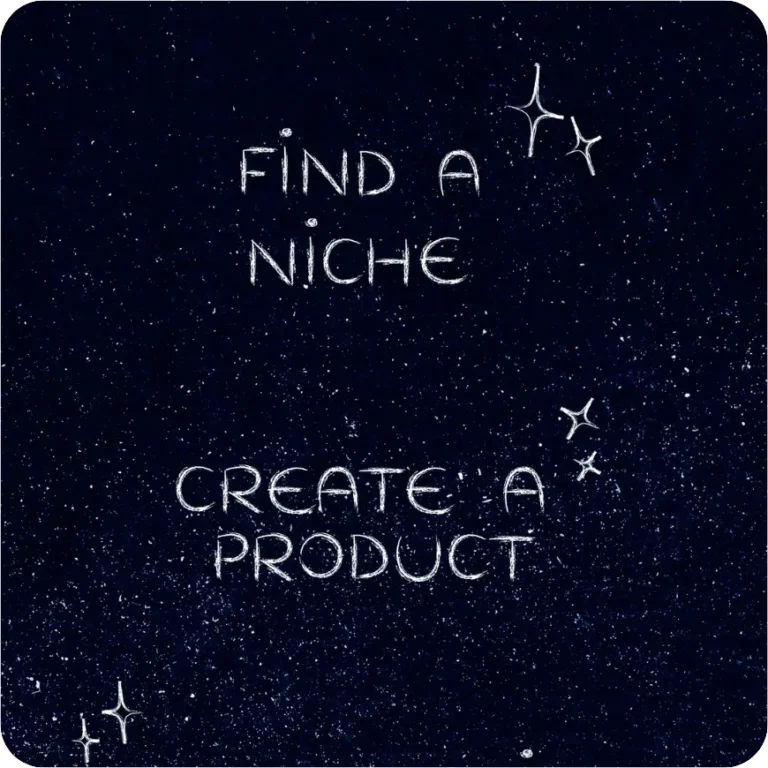 In the print-on-demand industry, having a market niche allows you to narrow down your audience and produce items that address their specific demands. It is critical to remember that the people who buy the products are what distinguishes a market niche. Here is how you can identify your winning niche.
Step 1: Examine your interests and passions
If you're unsure where to begin, consider answering the following questions: What do you like to do in your spare time? Are you a member of a niche community? Is there anything you're naturally good at? Do you have any hobbies or interests you'd want to pursue? What are you interested in learning about?   
For example, if you're interested in fitness and living an active lifestyle, you can develop ideas from there.
Then, assume you decide to specialize in creating Fitness Merch designs for men and women who attend the gym regularly. You can draw inspiration for your designs and themes for your selected speciality from your experience.
It's an excellent method to turn your existing skills into a profitable business. Your hobbies, talents, and abilities corresponding to your specialization can give you a significant advantage.
You've likely also had your fair share of purchasing encounters in your chosen area.
Creating a niche based on your passion will allow you to apply your current knowledge and experiences from that field.
Step 2: Research about your niche
Gather information on your potential clients' geographic area, financial level, lifestyle preferences, gender, and other factors.
To accomplish this, use online POD marketing tools to determine what consumers are searching for online.
For example, tools like Google Search Console, Ahrefs, and SEMrush will provide data on internet searches. Pay close attention to the long tail keywords you should utilize.
You can learn about your specific niche's most current and popular searches.
A high search volume indicates a lot of interest in that particular topic. As a result, it has a high sales potential. It's also worth noting that there's a lot of competition. Choose those with a search volume of 1000 or higher.
Low search traffic isn't usually a cause for concern. In this case, you may believe the niche does not exist or is not profitable. A product for this niche may not yet exist, and you may be the first to market. You can take advantage of this, but it is not without risk.
Look at the competitor brands and find your learning there. Understand their business goals and curate yours.
To begin a POD business, you do not need to establish a 100-product collection. Instead, we recommend starting with a few patterns in top-selling products. This way, you don't waste time on something that won't work out.  
Before you go all-in on marketing your firm, you must conduct extensive testing. This is when you realize details like which items and designs produce the best results, which you would not have known unless you tried.
2. Create your designs and website
Getting cool designs is simple for a graphic designer or an artist. Simply market your ability or duplicate what inspires you online in your flair, and you'll be well on your way.
Others may have a more difficult time of it. You cannot simply copy the designs you like. It's against the law. You can, however, purchase them. Here are several locations where you may get your designs done at a fair price: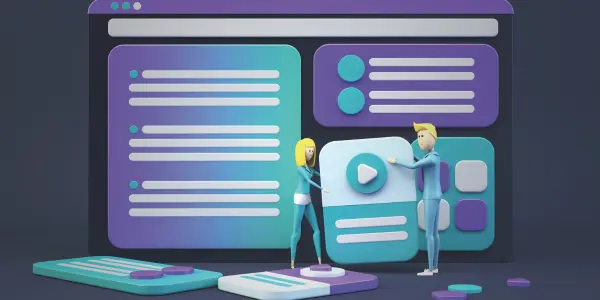 It takes at least a few days to set up a website. Purchase a domain name. You can purchase one through GoDaddy, Namecheap, or another similar service provider. Because you're creating a brand around it, make it relevant to your niche and simple to remember.
Decide on a platform for your website. It's time to set up your web store after your domain is ready. The simplest methods are to use Shopify, WooCommerce, Wix, etc. 
WordPress, Shopify, and Wix all provide themes that are easily customisable. You'll need to create all the fundamental pages: homepage, contact, payment, shipping information, and so on and make your website user-friendly.
You can also install a premium theme or plugins to improve your or your customers' experience. Make it simple and enjoyable to navigate your website and make purchases. Installing an abandoned cart plugin, for example, that emails your clients a discount if they leave the site without purchasing is a smart idea.
3. Market your store efficiently
Marketing is a crucial component of any print-on-demand company. Nobody knows you exist until someone comes across you by chance. 
Here's how you may boost your marketing efforts for little or no money.
Create engaging social media accounts. Social networking has become one of the most effective and engaging selling techniques. Most importantly, it is completely free. Use Facebook, Instagram, Pinterest, YouTube, and other well-known social media platforms. You'd miss out on a lot if you didn't use them.
That doesn't mean you have to use all of them. One or two platforms will suffice. Which ones are they? It all depends on your plan, target audience, and platform understanding.
Some general social media advice:
The 80/20 rule. Post content that is 80% amusing and engaging and 20% sales-related.

Increase revenue by utilizing niche influencers. Niche influencers typically do not recommend things unless they are consistent with their brand and ideals. As a result, their promotional messages appear more natural and organic.

Participate in engagement groups. Engagement pods for Instagram or Facebook can help you drastically expand your reach and stay at the top of your target audience's feeds.

Create a hashtag for your store. Request that your customers identify your brand whenever they share photographs of your products on social media. Republish these photographs on your channel.

To generate new sales, use paid social ads. The ultimate testing ground is social media advertising. If your advertisement or product isn't selling, discontinue it and try something different. Scale up your ad or product if it earns a lot of clicks and conversions. Identifying winning ads and items is critical to the growth of your store.
4. Optimise your website for SEO
Here are a few fast and easy ideas to help you get started with SEO.
Keywords are the terms or phrases that your customers use to find products. This might be as basic as "print on demand T-shirts" or "make your sweatshirt." Discovering keywords that will organically appear in your web writing, including product descriptions, is critical. Here are some ideas for finding good keywords:
Examine your competitors' websites to identify which terms or phrases stand out. 

For certain hints and recommendations, use Google AutoComplete.

Create a free Google Analytics account. and make use of the keyword research tool

To begin, make a list of three to five keywords.
For SEO success, you must produce compelling copy for your product descriptions and collections. Find ways to use them in a logical and easy-to-read manner. Aside from that, make sure you have as much detailed information on your products as possible.
Google's ultimate goal is to give consumers relevant and compelling material that answers their inquiries and meets their requirements. If you can write that material, it will help you gain SEO traction.
Don't overlook the meta text
In addition to your product writing, you should write effective meta titles and meta descriptions. These two bits of language are frequently used in your search engine listings and assist Google in understanding what your content is about.
A meta title should not exceed 50-60 characters. It should summarize the main concept or product being highlighted on the page. When possible, use a keyword!
Meta descriptions should be between 150 and 160 characters long. Include a page summary, a keyword, and a call to action.
Print-on-demand businesses frequently have the greatest SEO results in Google Image search. Use this to your advantage by optimizing all of the photos on your page and providing a brief "alt text" description for each.
Acquire links and citations
Finally, for print-on-demand businesses trying to improve their Google exposure, try to build some links back to your website. This tells Google that your site has delivered genuine value to others, which can assist in raising your authority in search results.
The most straightforward method is to obtain citations from company directories; most sites will allow you to complete a profile and obtain a listing for little or no expense. Make Google Business Profiles the first item on your list.
In some situations, press releases can also be a good technique to gain links. However, they are more expensive. Consider it a stepping stone on your SEO journey.
5. Track performance, experiment, and improve
You'll begin to see the results of your labor once the business is up and running. You'll also be able to assess what's working and what could be better. You may need to update your catalog and designs, tweak your prices, create special deals, rebuild your store, or switch suppliers. That, however, is a tiny price to pay for success.
Experiment with alternative deals, suppliers, advertising, designs, or items until you find the combination that provides you and your customers the most value.
Print on Demand is a business concept for anyone with a great idea for a t-shirt, mug, or sticker they wish to sell online. It's also for individuals who wish to focus on expanding their business, sales, and marketing rather than order fulfilment.
POD is one of the greatest options for swiftly putting your custom items on the market. As a seller, your primary concern should be product design and sales. When a sale is made, POD partners take over.
Frequently Asked Questions
With over 6+ years of experience in the industry, Ayushi excels in building strong customer relationships and guiding clients toward growth as a Brand Partnership Manager. She enjoys sharing her experience in her content.